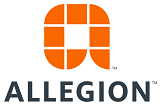 Job Information
Allegion

Emp Health/Safety Spec I

in

Olathe

,

Kansas
Creating Peace of Mind by Pioneering Safety and Security
At Allegion, we help keep the people you know and love safe and secure where they live, work and visit. With more than 30 brands, 11,000+ employees globally and products sold in 130 countries, we specialize in security around the doorway and beyond.
This position is responsible for conducting Environmental Health and Safety (EHS) activities, under the direction and supervision of the site manager. The primary focus is to conduct EHS inspections, analyze and maintain EHS recordkeeping systems, conduct EHS employee site training, and participate in other EHS program activities to ensure employee safety and regulatory compliance. Most decisions and recommendations are subject to management approval. RESPONSIBILITIES:

Through positive, proactive employee engagement work with employees to identify, review and control potential hazards.

Coordinate the on-boarding process as it relates to safety and compliance

Coordinates monthly safety training requirements and record training

Lead the employee safety committee

Apply EHS concepts and tools to the work environment in order to reduce and eliminate risks and maintain compliance with EHS regulations.

Assists in the development and implementation of control methods to eliminate or reduce the hazards.

Assists in the development and implementation of programs and associated training related to the environment, hazardous waste, hazardous materials transportation, the community, and/or employee safety and health, self-audits, electrical hazards, confined space safety, materials handling and storage, chemical spill and gas leak control, hearing conservation. Monitors and enforces operating procedures, work practices and personal protective equipment associated with the above programs. Conducts training of employees and maintains records of attendance and training program content.

Investigates and documents accidents, incidents, reported near misses, complaints, suggestions, and DOT, OSHA and/or EPA violations or their equivalent. Assists in the review of investigations and the development of recommendations.

Maintains applicable records such as accident investigations and incident reports, employee training records, environmental and industrial hygiene sampling data, shipping documents, injury and illness statistics, inspections, licenses, audits, environmental permits, material safety data sheets, surveys, chemical inventories and registration records.

Assists in emergency response planning and provides necessary training to emergency response personnel. May maintain plant emergency organization and/or associated manuals.

Assists in the review of new or modified processes, procedures, equipment, facilities and chemical or physical agents at the development and implementation stages to identify and control potential hazards to employees, the community and/or the potential hazards to employees, the community and/or the environment. Assists in the development of recommendations.

Keeps abreast of pertinent changes and developments within the field of environmental health and safety. Ensures and maintains professional development and exchange via attendance at meetings, conferences and courses.

Performs other related duties as required in a timely manner to meet all established deadlines with a high level of attention to detail.This description is not intended to be a complete statement of the position, but rather to act as a guide to the general work to be performed.

Qualifications/Requirements

BS in Environmental Health, Safety Sciences or related technical degree.

Demonstrated excellent communication, interpersonal and teamwork skills.

Working knowledge of waste water treatment systems.

Working knowledge of Title V, stormwater and Form R.

Demonstrated ability to handle multiple priorities and use sound judgment.

Strong computer skills (MS Outlook, Word, Excel, and Access).

Ability to travel a few times a year to other sites

Desired Characteristics -

Prior EHS/Manufacturing experience as a Co-op or Intern.

1 to 2 years EHS work experience in a manufacturing environment preferred
We Celebrate Who We Are!
Allegion is committed to building and maintaining a diverse and inclusive workplace. Together, we embrace all differences and similarities among colleagues, as well as the differences and similarities within the relationships that we foster with customers, suppliers and the communities where we live and work. Whatever your background, experience, race, color, national origin, religion, age, gender, gender identity, disability status, sexual orientation, protected veteran status, or any other characteristic protected by law, we will make sure that you have every opportunity to impress us in your application and the opportunity to give your best at work, not because we're required to, but because it's the right thing to do. We are also committed to providing accommodations for persons with disabilities. If for any reason you cannot apply through our career site and require an accommodation or assistance, please contact our Talent Acquisition Team .
© Allegion plc, 2020 | Block D, Iveagh Court, Harcourt Road, Dublin 2, Co. Dublin, Ireland
REGISTERED IN IRELAND WITH LIMITED LIABILITY REGISTERED NUMBER 527370
Allegion is an equal opportunity and affirmative action employer (https://www.allegion.com/corp/en/careers/equal-opportunity.html)
Privacy Policy
Join Our Talent Network (https://www.applytracking.com/optin.aspx?c=JM%2bYYM49ORLnaCr9EobAURIpQPZbjwuJ)
We are Allegion.
A team of experts.
United under a common desire;
Protect today innovate for tomorrow.
And never settle for the status quo.
We believe in anticipating opportunities
by sharpening our skills
and finding new answers
through collaboration.
We believe in a safer, more secure world.
We believe in providing peace of mind.
We believe in being true to ourselves and to those
who trust-in our protection.
We are many. We are one.
We are Allegion.