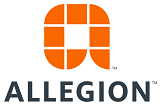 Job Information
Allegion

Ausbildung zum Kaufmann (m/w/d) für Büromanagement

in

Hildesheim

,

Germany
Your free space at Interflex Datensysteme GmbH
What happened if -
Would you become part of the solution experts from Germany, Belgium, the Netherlands, Austria and Switzerland?
Just do it:
Du hast Deine Schule abgeschlossen und möchtest in die Arbeitswelt eintauchen? Dann starte mit uns in die Berufswelt und verbinde Dein Interessen mit einer praktischen Ausbildung in Hildesheim.
Du tickst wie wir:
Dich fasziniert die Welt der Informationen und Dein Herz schlägt für kundenorientierte Organisation

Du möchtest Teil des Customer-Care-Teams sein, weil Dich Auftragsabwicklung und -koordination sowie Administration und Projekte interessieren

Flexibilität ist Teil unseres Namens – und Deine Einstellung zum Leben

Du findest es selbstverständlich, andere zu unterstützen, weißt aber auch, wann es Zeit ist, selbst Hilfe anzufordern
Deine Stärken:
Kaufmännische Zusammenhänge beflügeln Dich als Organisationstalent und Entdecker neuer Arbeitsbereiche

Du möchtest das Fachwissen aus der Berufsschule bei uns im Arbeitsalltag zeitnah umsetzen

Begeisterungsfähigkeit und Offenheit sind wichtige Eigenschaften von Dir

Must-have-base: Mittlere Reife, Fachhochschulreife oder allgemeine Hochschulreife
Unsere Stärken:
Raum für Ideen, ein offenes Ohr für Deine Bedarfe und gute Übernahmechance

Team-Events, vielfältige Benefits und ein gutes Betriebsklima mit Freunde an unserer Arbeit

Kostenfreie Getränke, moderne IT und Ausstattung
Realize yourself and the diverse possibilities from engineering to implementation to service for access control, time recording and personnel planning.
We are looking forward to your application! Apply now or contact Christian Hohmann (centraljobs@allegion.com?subject=Fragen%20zum%20Bewerbungsprozess%20%2F%20questions%20to%20hiring-process) for more details.
WE CELEBRATE WHO WE ARE - As an innovative medium-sized company, Interflex Datensysteme GmbH is a proud part of the international Allegion Group. Allegion is committed to a diverse and inclusive workplace. We treat differences and similarities in the college as well as in customer relationships, supplier partnerships and our social environment with openness. Candidates and employees always have the opportunity to contact us with their application documents regardless of their background, experience, race, skin color, national origin, religion, age, gender, gender identity, disability status, sexual orientation, protected veteran status or other legally protected characteristics impress and do your best at work - because it is so right. We also aim to remove all barriers from people with disabilities. If for any reason you are unable to apply through our careers page and need assistance, please contact our human resources department. Interflex and Allegion are employers who make equal opportunities concrete. © Allegion plc, 2014 | Block D, Iveagh Court, Harcourt Road, Dublin 2, Co.Dublin, Ireland REGISTERED IN IRELAND WITH LIMITED LIABILITY, REGISTER NUMBER 527370 ".
Join Our Talent Network (https://www.applytracking.com/optin.aspx?c=JM%2bYYM49ORLnaCr9EobAURIpQPZbjwuJ)
We are Allegion.
A team of experts.
United under a common desire;
Protect today innovate for tomorrow.
And never settle for the status quo.
We believe in anticipating opportunities
by sharpening our skills
and finding new answers
through collaboration.
We believe in a safer, more secure world.
We believe in providing peace of mind.
We believe in being true to ourselves and to those
who trust-in our protection.
We are many. We are one.
We are Allegion.