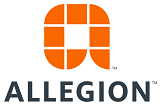 Job Information
Allegion

Production and Material Planner

in

Faenza

,

Italy
Creating Peace of Mind by Pioneering Safety and Security
At Allegion, we help keep the people you know and love safe and secure where they live, work and visit. With more than 30 brands, 11,000+ employees globally and products sold in 130 countries, we specialize in security around the doorway and beyond.
The Production and Material Planner is an active team member in planning the production and the assembly activities of all components and finish goods of the Cisa Faenza Plant. She/He is responsible for establishing, reviewing and maintaining the production plan in alignment with the Master Production Schedule working closely with operations leaders to coordinate manufacturing and assembly plans to achieve the company objectives like customer satisfaction, efficient resource/capacity utilization and inventory investment.
This highly tactical position is also responsible to plan the materials outsourced and the assembly activities of finish goods.
Position Responsibilities:
Establishes the manufacturing and assembly plan considering priorities for customer demands and consistency with master scheduling requirements, inventory objectives, and service level goals. Coordinates material requirements to support production and assembly process Implements planning and production tools, improving processes through Lean concepts. Coordinates manufacturing activities and monitors schedule performance against plan to maintain priorities and meet established schedules. Meets daily with cross-functional team to resolve delayed customer shipments, component shortages, overtime, priorities, and identified problems. Works the critical shortage reports on a daily basis and generally updates the appropriate reporting of her/his area. Interface with required functional groups to solve problems and meet expectation in planning and production area.
Key Competencies and Success Factors:
To perform this job successfully, the candidate must be able to perform each essential duty satisfactorily. The requirements listed below are representative of the knowledge, skill and/or ability required.
Ability to effectively make complex decisions with limited time and information and can determine decision making criteria based on priorities. Ability to collaborate effectively across multiple disciplines. Strong planning and manufacturing capabilities, interpersonal skills and independent problem resolution. Data access/retrieval skills with experience in data analysis, data manipulation using MS Office and/or other tools as provided. Working knowledge of ERP system and main planning and manufacturing methods Understand material specifications in terms of substitutions, quality, engineering requirements, etc. Broad working knowledge and experience with ISO procedures. Must possess a strong customer service orientation and must provide dedicated support of internal and external customer requirements. Must be a strong written and verbal communicator, able to communicate to various audiences effectively Team oriented, must have the ability to work cohesively with others.
Experience and Skills Required:
Engineering/management degree.

English Fluent with conversation and writing

2-3 years experience in production planning roles in structured company

Good interpersonal and communication skills to collaborate with internal and external colleagues

Strong execution ability to get the work done within target, time and budget

Lean knowledge also through involvement into transformation projects is preferred
We Celebrate Who We Are!
Allegion is committed to building and maintaining a diverse and inclusive workplace. Together, we embrace all differences and similarities among colleagues, as well as the differences and similarities within the relationships that we foster with customers, suppliers and the communities where we live and work. Whatever your background, experience, race, color, national origin, religion, age, gender, gender identity, disability status, sexual orientation, protected veteran status, or any other characteristic protected by law, we will make sure that you have every opportunity to impress us in your application and the opportunity to give your best at work, not because we're required to, but because it's the right thing to do. We are also committed to providing accommodations for persons with disabilities. If for any reason you cannot apply through our career site and require an accommodation or assistance, please contact our Talent Acquisition Team .
© Allegion plc, 2020 | Block D, Iveagh Court, Harcourt Road, Dublin 2, Co. Dublin, Ireland
REGISTERED IN IRELAND WITH LIMITED LIABILITY REGISTERED NUMBER 527370
Allegion is an equal opportunity and affirmative action employer (https://www.allegion.com/corp/en/careers/equal-opportunity.html)
Privacy Policy
Join Our Talent Network (https://www.applytracking.com/optin.aspx?c=JM%2bYYM49ORLnaCr9EobAURIpQPZbjwuJ)
We are Allegion.
A team of experts.
United under a common desire;
Protect today innovate for tomorrow.
And never settle for the status quo.
We believe in anticipating opportunities
by sharpening our skills
and finding new answers
through collaboration.
We believe in a safer, more secure world.
We believe in providing peace of mind.
We believe in being true to ourselves and to those
who trust-in our protection.
We are many. We are one.
We are Allegion.